WEEKLY CLASSES IN HILLSDALE
SATURDAY AFTERNOONS
Painting class, 3:30-6:30 pm, six Saturdays, March 3 - April 7 (not 14)
Bring your own project to work on, do a master copy, or set up a small still life (note that the lighting will be what it is, no special spots or anything). Your choice of medium. Individual instruction and demos. $360.
Click to i
nquire
PLEIN AIR SUNDAYS
March 4, 11, 18 for starters.
This is like a series of one-day workshops. Plein air painting in the morning (I'll rotate between easels and perhaps demo as well), reasonably close to Hillsdale at various specified locations (to be announced), then back to the classroom for lunch and critique/demo. I find that it's just so much easier for everyone to hear and learn in the classroom.
Time: 9:30 to noon outside, 12:30-3 inside. $150 per day, $375/3
Click to i
nquire
WHAT'S WRONG WITH THIS PICTURE?
Thursday evenings, 7-9 pm, March 1-April 12 (seven sessions)
This activity has been so wildly popular with students that I'm trying it out as its own class. Bring in your failed paintings--ones that you are ready to let go of--and I'll interview you about your intent, what's working, what's not, and then I paint on your picture. In the past people have liked this because it's really fun to watch, they learn a lot, and they don't have to pack all their painting supplies to class. (And yes, you do get your painting back!) $300.
Click to i
nquire
---
PLEIN AIR WORKSHOP
June 18-20, 2018, in Medford, Oregon.
Aimee is the juror for this year's Southern Oregon Plein Air and is offering a three day workshop. Registration opens March 1 (link to be posted then).
PLEIN AIR WORKSHOP
JULY 13-14-15, 2018, in Santa Barbara, California.
Hosted by SCAPE. One studio day for instruction/demo/practice and two days out in the landscape. (Registration link coming)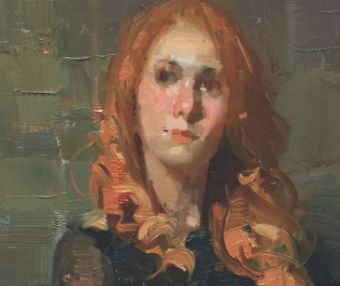 PORTRAIT STUDIES IN OIL PAINT
August 21-22-23 at Sitka Center for Art and Ecology on the Oregon Coast.
Registration opens March 13.
---
If you would like to host a workshop in your locale, please
email me
.